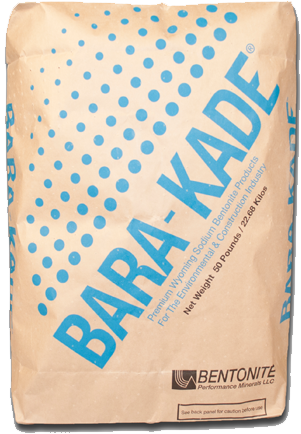 BARA-KADE High Yield
BARA-KADE High Yield is a high yield Wyoming sodium bentonite that produces a high performance, multi-purpose drilling fluid. BARA-KADE High Yield is fast mixing, and provides excellent viscosity, gel strengths, soil sealing, hole cleaning and lubricity.
Applications/Functions:
Horizontal Directional Drilling
Slurry Wall and Slurry Trenching
Tunnel Boring and Bored Pilings
Soil Sealing and Pond Lining
Other Hydraulic Barrier Applications
Advantages:
Easy to mix and yields a multi-purpose, high viscosity slurry
Provides a stable slurry without separation for prolonged periods
Compatible with drilling mud additives, cement and other construction additives
Availability: BARA-KADE High Yield is produced in one of two locations in Wyoming and can be purchased through Bentonite Performance Minerals, LLC  (assigned reseller Drilling Mud Direct, LLC.).  We can also supply a full range of additives. Ship them on the same truck with your BARA-KADE bentonite to save money. Contact us for details.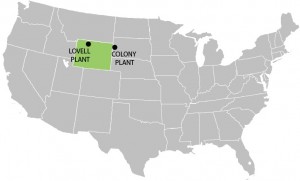 Questions about DMD?
Have questions about DMD, our experience or our company?
Contact us! We'll get right back to you!